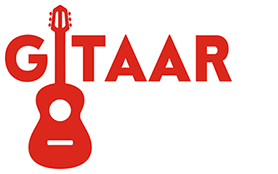 The ANTWERPEN GITAARFESTIVAL organises the 11th AGF JUNIOR Competition on SUNDAY 6 NOVEMBER 2022 for guitarists up to 18 years of age and the 11th AGF MASTERS Competition on FRIDAY 11 NOVEMBER and SUNDAY 13 NOVEMBER 2022 for guitarists from all countries up to 26 years of age.
The 11th edition of the guitar competition focuses on Belgian composerBOUDEWIJN COX, winner of the Queen Elizabeth Composition Competition in 1999.
Participation in the competition costs € 30 (Junior) or € 50 (Masters). The number of entries is limited. So don't wait too long and make sure to carefully read the rules & regulations. Each participant will be rewarded with a gift set from our sponsors.
The total prize money for the finalists of this edition is € 5800. In addition, the winner of the Masters category will receive a concert and a professional video shoot at Siccas Guitars.
2021 COMPETITION WINNER VISITING SICCAS