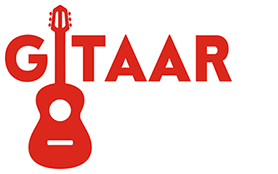 The ANTWERPEN GITAARFESTIVAL organises the 10th Antwerp Guitar Festival JUNIOR Competition on SUNDAY 7 NOVEMBER 2021 for guitarists up to 18 years of age and the 10th Antwerp Guitar Festival MASTERS Competition on FRIDAY 12 NOVEMBER and SUNDAY 14 NOVEMBER 2021 for guitarists from all countries up to 25 years of age.
The 10th edition of the guitar competition focuses on Belgian composer Amand Coeck on the occasion of his 80th birthday in 2021.
Participation in the competition costs € 30 (Junior) or € 50 (Masters). The number of entries is limited. So don't wait too long and make sure to read the adapted rules. Each participant will be rewarded with a gift set from our sponsors.
The total prize money for the finalists of this edition is € 4900. In addition, the winner of the Masters category will receive a concert and a professional video shoot at Siccas Guitars. Don't hesitate and try your luck. Eternal fame and sweet glory await you.
2017 COMPETITION WINNER VISITING SICCAS